Working together for a sustainable future with wood
The Wood Products & Technology trade fair and meeting place includes virtually every aspect of wood and its uses – from forestry, sawmilling, production, furniture making and exporting to building in wood, research, and creating new materials. No other venue is as effective in bringing together all the people who develop, promote or work with wood. In short, the event provides a great opportunity for concrete, face-to-face dialogues with the leading and most important buyers in a professional and business generating setting.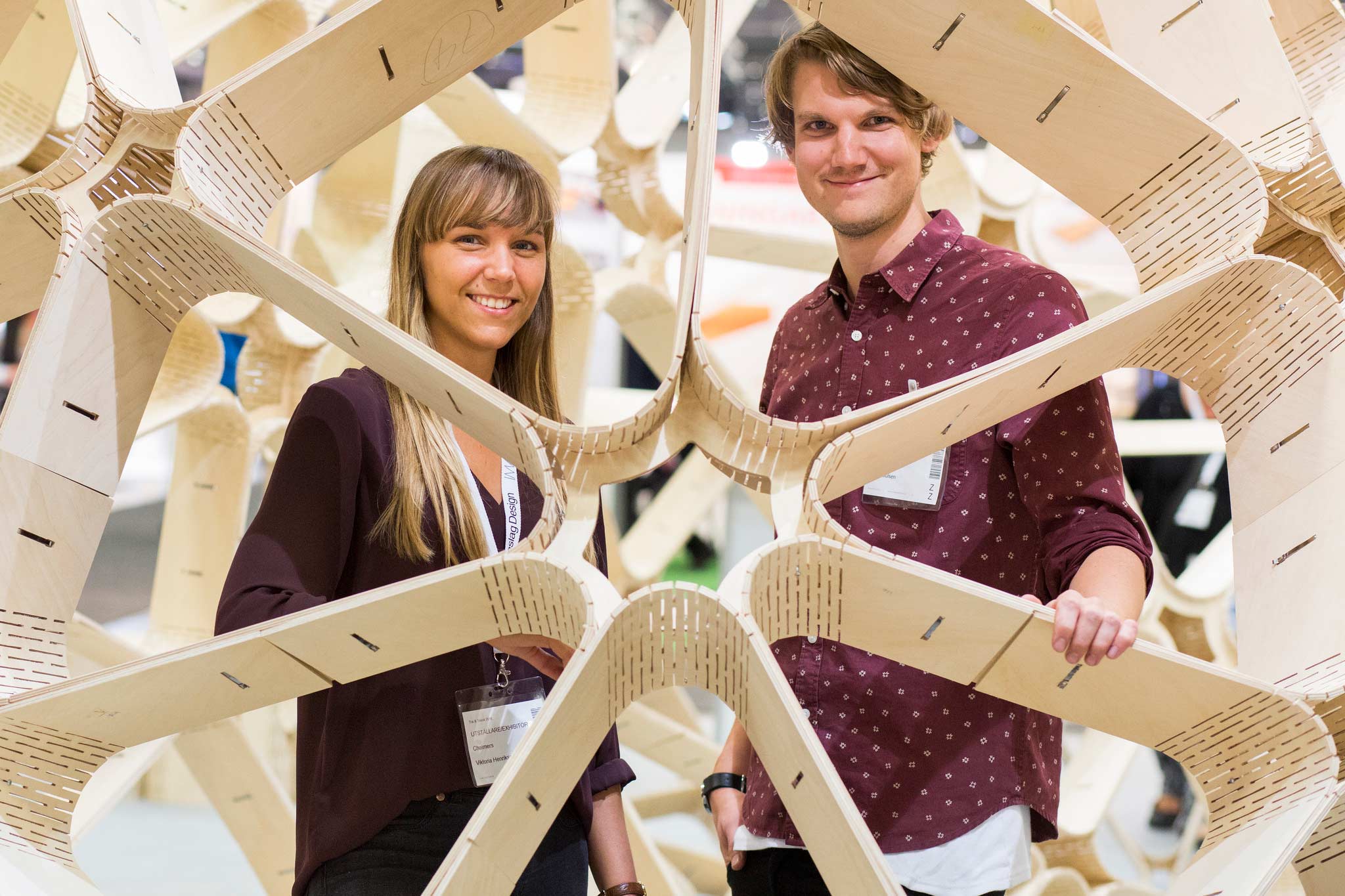 Why participate?
You will strengthen your brand
You will gain status-by-association when you are seen among the wood industry's key players and leading suppliers.
You will meet customers and prospects in an active buying process
77% of visitors at Wood Products & Technology advise or decide on purchasing matters and are looking for new suppliers.
You will be in the right place to do business
You will meet thousands of decision-makers and buyers from the entire wood industry.
You will do more business in fewer days
You will meet hundreds of new customers and discover new prospects. You will also save time and money on sales meetings.
You will enhance your relationships with existing customers
You will create a great opportunity to boost sales by giving your customers extra benefits and offer pre-booked appointments.
You will show your products and solutions live
You will have the chance to show your products and solutions to prospective customers who are looking for new suppliers, and who want to see and get the feel of the products they are buying.
We look forward to see you as an exhibitor at Wood Products & Technology 2024!
Climate threat brings growth for wood industry
Ahead of 2020, selected partners from the Swedish wood industry will come together to collectively pursue issues relating to Agenda 2030 with reference to wood, sustainable development and increased innovation. The platform for this collaboration will be Wood Products & Technology – a natural meeting place where relevant decision-makers and players unite across sector boundaries with a shared objective: to increase awareness of the potential and climate benefits of wood as a material. We hope to open up new business opportunities that will increase the use of wood and bring growth to the industry.
Tomorrow's solutions, new technology and sustainable construction
The wood industry has huge potential — financially, climate-wise and design-wise, and the interaction between the construction industry and architects who choose to work with wood is becoming increasingly important. Everything that we do today using fossil raw materials can be done using forest raw materials instead. Wood offers boundless possibilities! The objective of Wood Products & Technology in 2020 will be to develop initiatives within the following areas:
• Building with wood and industrial construction
• Architecture with wood as a basis
• Effective production and digitalisation
• The future of wood: research and new applications
• Sawmill solutions
• Furniture, interiors and joinery
• Materials development with wood as a basis
• Bioenergy
• Forestry technology
• Skills development and training
Visitor groups
Visitors come principally from sectors such as:
• Furniture, joinery & interiors
• Sawmills
• Forestry industry
• Construction industry
• Building trade
• Real estate
• Public sector
• Architecture
Occupations
Examples of job titles from these sectors:
• Structural engineers/designers
• Developers
• Property owners
• Business owners
• Buyers
• Production management
• Production
• Research/Development
• Architects and designers
• Politicians
• Municipal officials
• Consultants