Profit from wood, the material of the future
Wood Products & Technology is the Scandinavian venue for exhibiting, face-to-face meetings, and spreading knowledge about the virtually inexhaustible uses of wood.
About Wood Products & Technology
Welcome to the venue covering everything from forestry to biocomposites
For those of you who process or work with wood
Wood Products & Technology is the Nordic gathering point that displays and spreads knowledge about wood and all its versatile areas of use. At this venue enterprises, suppliers, buyers, politicians and academy come together to ensure a profitable future for the wood industry.
Wood Products & Technology ranges across the board – from the forest, sawmill, production, furniture making and export to building with wood, extraction of new materials and science.
This is the obvious venue for you who in any way work with and use wood in your business. New technology, efficient solutions within production and inspiration from different companies, large as small is on the agenda. You get the opportunity to ask your questions and participate in the discussion concerning wood and its future opportunities together with key people from all industries who in some way utilizes wood.
Experience Wood Products & Technology within 2 minutes
Partners
Träcentrum | Sawtec | TMF | Svenskt Trä | Sveriges träbyggnadskansli | Svenskt Trätekniskt Forum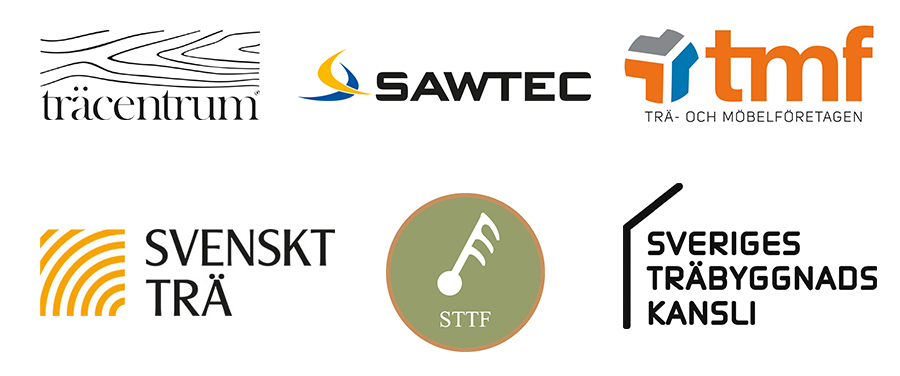 Media partners
Dagens industri | Tidskriften Rum | NTT Woodnet | Tre & profil | Treindustrien